News & Events
Colorado police plan to enter shooting suspect's booby-trapped home
(Reuters) July 21, 2012-1:15 p.m. EST- Colorado authorities are preparing a series of "controlled detonations" in the booby-trapped apartment of the 24-year-old student accused of going on a shooting rampage in a crowded movie theater during a showing of the new "Batman" film, police said on Saturday. (more)
14 dead, 50 wounded in shooting at Colorado theater, police chief says
(CNN) — At least 14 people were killed and 50 wounded when a gunman opened fire during an early Friday morning screening of the new Batman movie at an Aurora, Colorado, theater, Police Chief Dan Oates told reporters.The heavily armed suspect, who was wearing a bulletproof vest, was apprehended by police in a rear parking lot of the theater, Frank Fania, a police spokesman told CNN. The identity of the suspect has not immediately been released.

"He did not resist. He did not put up a fight," Fania said. Police seized a rifle and a handgun from the suspect, and another gun was found in the theater, he said.Oates said there was no evidence of a second gunman.The mass shooting occurred during the showing of "The Dark Knight Rises" at the Century Aurora 16 theater, police and witnesses said.

"We saw people running around and screaming," a man, who was not identified, told CNN affiliate KUSA.
He said there was confusion in the theater when the shooting began because many believed the sound of gunfire was coming from the movie.

Oates said that the suspect used some sort of "smoke device" before opening fire in the theater.
Witnesses, however, told KUSA that the gunman kicked in an emergency exit door and threw a smoke bomb into the darkened theater before opening fire.

Of the wounded, at least 20 were being treated at the University of Colorado Hospital, said spokeswoman Jacque Montgomery. All of the wounded suffered from gunshot wounds, which ranged from minor to critical, she said."They're arriving by police, by ambulance. Some are walking in," she said.
DHS Announces More Than $1.3 Billion in Fiscal Year (FY) 2012 Preparedness Grant Awards- 06/29/2012 07:00 AM EDT
For Immediate Release
Office of the Press Secretary
Contact: 202-282-8010

WASHINGTON—Secretary of Homeland Security Janet Napolitano today announced the final allocations for seven FY 2012 Preparedness Grant programs, totaling more than $1.3 billion to assist states, urban areas, tribal and territorial governments, non-profit agencies, and the private sector in strengthening our nation's ability to prevent, protect, respond to, and recover from terrorist attacks, major disasters and other emergencies in support of the National Preparedness Goal (NPG). In FY 2012, DHS preparedness grants were reduced by nearly $1 billion from the FY 2011 enacted level and $1.5 billion below the President's FY 2012 request.
(more)
The Coalition for Tactical Medicine adds new board members
Wilmington, NC—March 27, 2012 — The Coalition for Tactical Medicine (CTM), today announced that Sandra (Sam) Bradley, BS EMT-P, Scott Burk, MBA, Kevin Gerold, DO, JD, MA(Ed.), Donald (Don) C. Heath, Jr., B.S., EMT/P, Buddy Kozen, MD, MPH, were elected to the nonprofit's board of directors, bringing the board's size to ten members. All CTM board of director biographies can be viewed on the Coalition's webpage.
Additionally, Richard A. "Doc" Clinchy, III Ph.D., EMT-P was elected Board Chair and Nelson Tang, M.D. was elected board vice Chair. Corey Russ, one of the founders of CTM and immediate past vice President remains a member of the CTM board of directors.
"With the addition of these new board members we have significantly expanded the experiential reach of our board in order to better fulfill our ability to reach out to and serve the various stakeholders in the growing interest in tactical medical care" said Clinchy, CTM board chair.
The new board member additions come with relevant skills and tactical medical experience via academia, military medicine and tactical medical training. Additionally, CTM continues working to encourage unification of the tactical medical community and building awareness and relationships within law enforcement, fire and EMS who also encounter threat.
"As an EMS professional I understand that it's imperative that EMS, fire and police cross-train and support each other in the streets when responding to potential tactical environments," said Bradley. "Proficiency during these incidents requires unique knowledge and skills."
CTM began three years ago when founders Corey Russ, Jessica Perkins and Shain Bobbit made a decision to create the non-profit with a desire to build awareness about the need for quality tactical medical training and education, and national standards.
"I am confident in our mission and further encouraged and honored by the expertise, knowledge and experience our new board members bring to the table," said Corey Russ, CTM board member.
"New initiatives presented within the tactical medical community, including the creation of the non-profit Tactical Emergency Casualty Care (TECC) and a National TEMS Council give us renewed assurance that together we can identify, evaluate and verify quality tactical medical training and education avenues for our scholarship applicants," said Russ.
The board has also recently created three new committees including an Advisory Committee-Chair, Don Heath; Programs and Scholarship Committee-Co-Chairs, Sam Bradley and Kevin Gerold; Fundraising Committee-Chair, Scott Burk.
For more information contact Coalition Headquarters at 703-370-7436.
###
Bipartisan panel calls for local emphasis in DHS intelligence…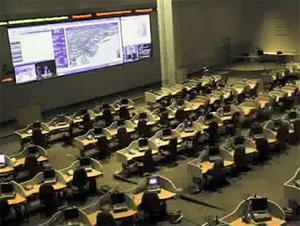 Homeland Security Newswire -Published 20 January, 2012 – 12:16 A new report by a bipartisan group of security experts argues that DHS should shift its intelligence gathering efforts away from foreign enemies and focus on local threats by working with law.
The report, titled "Homeland Security and Intelligence: Next Steps in Evolving the Mission," was published by the Aspen Homeland Security Group, which is co-chaired by former DHS Secretary Michael Chertoff.
"Though the impetus for creating [DHS], in the wake of the 9/11 attacks, was clearly terrorism based, the kinds of tools now deployed, from border security to cyber protection, are equally critical in fights against emerging adversaries," the report said…
more.
Campus security
New technology helps Virginia Tech avoid another massacre
Published 15 December, 2011 – 07:20-Homeland Security Newswire
Last week Virginia Tech officials made all the right decisions after a man killed a campus police officer, showcasing the valuable lessons it had learned following the 2007 Virginia Tech massacre that left thirty-two people dead and twenty-five injured.
Rather than waiting several hours to alert students and lock down the campus like it did in 2007, campus officials issued an alert seven minutes after they learned that a man had shot and killed a campus police officer…
more
The Committee for Tactical Emergency Care (C-TECC): Evolution and Application of TCCC Guidelines to Civilian High Threat Medicine
David W. Callaway, MD; E. Reed Smith, MD; Shapiro, Geoff Shapiro, EMT-P; Jeffery S. Cain, MD;
Sean D. McKay, EMT-P; Robert L. Mabry, MD
Introduction:
The Committee for Tactical Emergency Casualty Care (C-TECC) was convened to expedite the appropriate transition of military medical lessons leamed from the battlefield to civilian crisis response in order to reduce preventable causes of death in both our first responders and civilian population (Appendix 1: Mission Statement). The Committee for Tactical Emergency Casualty Care (C-TECC) is modeled after the Committee for Tactical Combat Casualty Care (CoTCCC) and is comprised ofa broad range of interagency operational and academic leaders in the practice of high threat medicine and fire/rescue from ac ross the nation, including members from emergency medicine, emergency medical services, police, fire, and the military Spec ial Operations community. C-TECC remains an independent civilian entity, but maintains a close relationship with CoTCCC for guidance and support. (more)
Tactical Emergency Medical System Workshop Creates Curriculum and Council (Provisional)
For Immediate Release
Wilmington, NC (Coalition for Tactical Medicine) September 6, 2011 – A large contingent of highly trained and experienced tactical emergency medical personnel from paramedics to physicians gathered recently in Dumfries, Va., Aug. 2-4 to participate in a workshop designed to establish a standardized Tactical Emergency Medical System (TEMS) curriculum. Additionally, participants agreed to create a National TEMS Council (NTC) which will focus on research, policy, liaison, future TEMS agenda and leadership issues at the national level.

"A standardized TEMS curriculum will allow for agencies, jurisdictions, and others to know that those trained by such a curriculum meet a standard required by those in this demanding field," said Program Director Philip Carmona. "It will allow current training programs to crosswalk their respective curriculum against a standard that has been formulated by a known body of subject matter experts."
More than 50 experienced participants attended including police, fire, and EMS organizations as well as local, state and federal jurisdictions, the Department of Homeland Security, Health and Human Services and Department of Defense. Workshop attendees reviewed 18 initial competency areas and voted (required 2/3 majority) to include, exclude and/or add to the existing document. Participants then broke into small groups to discuss the lifesaving, essential skill sets needed by tactical medics and operators. They ultimately agreed on 17 competency categories. Upcoming meetings will focus on team commander and medical director skills.
Workshop leaders Richard Schwartz, Director of The National TEMS Initiative (NTI) and Interim Chairman of the Council along with Carmona and co-chairs Dr. Craig Llewellyn and Richard Carmona, the 17th Surgeon General of The United States, helped coordinate the workshop and create the agenda.
"The vast majority of goals were attained," said Carmona. "A significant milestone has been reached in the 'story' and actualization of tactical medicine organization in the convening of TEMS medics, operators, medical directors, administrators and researchers from diverse jurisdictions and agencies across the United States."
Prior to the August workshop, several of the attendees had participated in similar initiatives and historically, attempts to unify tactical medicine have failed. However, as terrorism threats and incidents have grown and the ongoing concern for national preparedness and safety grows, a critical need for TEMS unification across all lines has become increasingly apparent.

The National Association of EMS Physicians and the National Disaster Life Support Foundation sponsored the event through CDC-TIIDE and unrestricted funding respectively.
A follow-up meeting has been tentatively scheduled just prior to the Special Operations Medical Association Conference in Tampa, Fla., this December. For more information contact Philip Carmona at (706) 721-3314 or email PCARMONA@georgiahealth.edu
DHS Announces More Than $2.1 Billion in Preparedness Grants
Release Date: August 24, 2011
For Immediate Release
Office of the Press Secretary
Contact: 202-282-8010
WASHINGTON-Secretary of Homeland Security Janet Napolitano announced today final allocations for 12 preparedness grant programs totaling more than $2.1 billion in federal grants to assist states, urban areas, tribal and territorial governments, non-profit agencies, and the private sector in strengthening our nation's ability to prevent, protect, respond to, recover from, and mitigate terrorist attacks, major disasters and other emergencies. In FY2011, DHS grants were reduced by $780 million for the FY 2010 enacted level, nearly a quarter of FY 2010 DHS grant funding.(more)
9 August 2011
Red Cross: Rise in violence against medics in warzones
By Imogen Foulkes BBC News, Geneva
The International Committee of the Red Cross (ICRC) has warned of an alarming rise in attacks on medical facilities and personnel in conflict zones. The ICRC report, Healthcare in Danger, lists 600 attacks worldwide on doctors, nurses, ambulances and hospitals from mid-2008 to the end of 2010.
It covers 16 nations, including Libya, Afghanistan, Somalia and Colombia. The report notes that while some attacks are accidental, many deliberately target healthcare workers. The right of those wounded in war to receive medical treatment – and the right of medical workers to move freely – are enshrined in the first Geneva Convention.
But, almost 150 years after the convention was adopted, it is being violated on a regular basis, says the ICRC's director-general Yves Daccord.
"Clearly there is a trend in terms of no respect of healthcare… and more importantly for us, nobody seems to care about it," he told the BBC.
"A few years ago, when an ambulance was shelled, or a hospital was taken by armed people, or doctors were arrested, there was an outcry. But now nobody – people, governments, armed groups – seems to be interested anymore."
'Millions affected'
The Red Cross describes violence which prevents healthcare as an overlooked humanitarian tragedy.
Bombed hospitals, ambulances delayed at checkpoints, doctors threatened, kidnapped or even killed, or nurses intimidated into abandoning vaccination programmes – all add up, the Red Cross says – to a denial of healthcare, affecting millions of people worldwide.
The publication of the report marks the start of a four-year campaign by the ICRC to remind warring parties of their obligation to allow the wounded to be treated, and to allow medical staff to work unhindered.
05/19/2011 07:00 AM EDT
For Immediate Release
Office of the Press Secretary
Contact: 202-282-8010
WASHINGTON—Secretary of Homeland Security Janet Napolitano today announced the release of FY 2011 grant guidance and application kits for 12 DHS grant programs totaling $2.1 billion to assist states, urban areas, tribal and territorial governments, non-profit agencies, and the private sector in strengthening our nation's ability to prevent, protect, respond to and recover from terrorist attacks, major disasters and other emergencies. In FY 2011, DHS grants were reduced by $780 million from the FY 2010 enacted level, nearly a quarter of FY 2010 DHS grant funding.
"In today's tight fiscal environment, we are maximizing limited grant dollars by setting clear priorities and focusing on the areas that face the greatest risk," said Secretary Janet Napolitano. "The FY 2011 homeland security grants are focused on mitigating and responding to the evolving threats we face."
The grants announced today focus on the highest risk cities that continue to face the most significant threats, while continuing to provide dedicated funding to law enforcement throughout the country to prepare for, prevent and respond to pre-operational activity and other crimes that are precursors or indicators of terrorist activity. The 9/11 Commission recommended that homeland security funds be allocated "based strictly on an assessment of risks and vulnerabilities" to focus limited funding in the highest risk areas.
The grant guidance also incorporates feedback from DHS' state, local, tribal and territorial and private sector partners and includes specific steps undertaken by DHS to improve the ability of state and local partners to apply for and utilize grant funding. (more)

The Year in Special Operations: 2010
Written by: John D. Gresham and Dwight Jon Zimmerman on April 15, 2011
Interesting article…
A U.S. Special Forces soldier from Special Operations Task Force-East provides overwatch while Afghan National Army soldiers with 2nd Commando Kandak patrol a village during an operation in Dand Patan district, Paktia province, Afghanistan, Nov. 28, 2010. The three-day operation was conducted to reinforce the Afghan government presence in remote villages along the Afghanistan and Pakistan border in Paktia province. U.S. Army photo by Sgt. Justin P. Morelli
"On an average day, in excess of 12,000 special operations forces [SOF] and SOF support personnel are deployed in more than 75 countries across the globe."
– Adm. Eric T. Olson, Commander, United States Special Operations Command
The October 2010 intercepts of explosive-packed airfreight parcels originating from Yemen are just the most recent demonstrations that the national security threat against the United States of America and its allies, now known as the "new normal," is as real today as on Sept. 11, 2001. Unlike easily recognized, state-based threats, where the boundaries are clear and defined and the foes conventionally armed, these new normal threats are transnational, sophisticated, and ideologically driven. Frequently they are based on insurgent networks anchored in weak and/or failed states. The most visible such insurgent network is that of al Qaeda and its affiliates, which have grown like viruses in the Muslim nations of the Middle East, Asia, and Africa….more
"10 Years of Combat Casualty Care: 2001–2011" Call for proposals
Classification: UNCLASSIFIED
Caveats: NONE
Ten years of the longest military conflict in US history has witnessed numerous innovations in the arena of combat casualty care. In the context of this milestone, the Battlefield Health and Trauma Research Institute in San Antonio, Texas, in conjunction with the Journal of Trauma, is assembling a peer-reviewed supplement entitled "10 Years of Combat Casualty Care: 2001–2011."
The aim of this publication is to compile a contemporary analysis of clinical and scientific progress on a comprehensive range of topics pertaining to combat casualty care. The tri-service Editorial Committee for this project will give the strongest consideration to applications that propose new 10-year trend or outcomes analyses and other original clinical and scientific research.
Special consideration will be given to data that reflects impact of combat casualty care lessons learned on civilian trauma care.
To submit a proposal to be considered for this publication, prepare a two-page document (double-spaced, Times New Roman, 12 pt) that provides a title and a brief description of the combat casualty care topic under the heading, Relevance to Combat Casualty Care. Additionally, the proposal should include a concise outline of the methods to be employed in the study as well as a projection of anticipated categories or types of data to be generated from this project.
Proposals should be e-mailed to Otilia Sánchez at Otilia.Sanchez@us.army.mil. Submission due date: COB April 2, 2011; SENT ON BEHALF OF: COL Lorne H. Blackbourne, MD FACS, Commander, US Army Institute of Surgical Research, (210) 916-2720
White paper addresses need for EMS federal agency-
How will this directly affect TEMS including competency levels?
Excerpts: The purpose of this white paper is to outline a clear direction for consolidated federal leadership of EMS in America and to delineate actions for improving effective, efficient and equitable delivery of EMS under all conditions and for all hazards.
EMS as a profession lacks clearly defined lines of authority or an incident commander on a national level. Vision, strategy and optimal pre-hospital patient care are not possible without such oversight and leadership.
Related Links: White Paper, EMS1, EMS World
PRESS RELEASE
The Coalition for Tactical Medicine (CTM) receives continued support from Combat Medical Systems (CMS)
Wilmington, NC-February 8, 2011-The Coalition for Tactical Medicine announces the receipt of a generous donation from Combat Medical Systems (CMS), a distributer and innovator of tactical medical care products.
The Coalition for Tactical Medicine (CTM), an official 501(c)3 non-profit, started in April 2009 with the launch of their website and blog followed by a CTM board of directors meeting in San Antonio, TX. CTM's mission – Strengthen the lifesaving capabilities of tactical medical responders worldwide. (more)
David Brown On Military Medicine
Posted: 20 Jan 2011 12:31 PM PST
The Washington Post's David Brown goes inside the world of military doctors
Pediatrics isn't the only addition to what is considered possible and necessary in war-zone medicine. The hospital also has an interventional radiologist, who can snake catheters into bleeding sites that surgeons cannot reach. It has a 64-slice CAT scanner that would be the envy of any radiology department in the United States.
The armed services are dedicated to saving every life, limb and eye of battle-wounded service members in Afghanistan and Iraq. The task requires not only skill and energy, but also the capacity to learn from failure and broadcast success.
"Among the big challenges in medicine is taking up new stuff that works and letting go of the things that don't. My sense is that the military kind of has a handle on both," said Carolyn Clancy, director of the Agency for Healthcare Research and Quality, the federal agency assigned to finding ways to better apply existing medical knowledge.
Historically, civilian medicine has had a poor handle on those challenges.
The conference helps ensure no injuries are overlooked in patients who often have a dozen wounds or more. It's a way of double-checking innumerable pieces of information that have been entered into a database and will be studied to help improve practice. It's also a way of gently monitoring everyone's performance.

ACEP Launches Integrative Training Program on Disaster Planning
American College of Emergency Physicians (ACEP) has launched a free first-of-its-kind integrative training that covers the development and maintenance of pre-incident plans.
Under a cooperative agreement with FEMA, the American College of Emergency Physicians (ACEP) has launched a free first-of-its-kind integrative training that covers the development and maintenance of pre-incident plans ensuring the efficient distribution of patients, the sharing of information and resources, and the coordination between state and local agencies with hospitals and otheAdditional topics include patient and resource tracking, credentialing systems, deployable federal resources, principles of community emergency planning, and more.
This course is directed toward those working in emergency management agencies and healthcare organizations, especially in small communities and rural areas, which have primary job responsibilities other than disaster preparedness. It is also useful for those in public health, EMS, fire services, and other organizations involved in disaster preparedness. The four-hour online training is part of a training portal that has several components to it. Each state has its own virtual community to foster collaboration. Each virtual community includes a members section, the training modules, a Q&A section and a Forum section. For more information, go to http://www.acep.org. rs responding to the medical needs of disaster victims.
Conventional Cardiopulmonary Resuscitation Is Better Than Compression-Only CPR for Children with Noncardiac Causes of Arrest
"Care Under Fire" Pt. II
by Ted Westmoreland
If you have not practiced non-traditional casualty movements such as drags utilizing webbing or straps to reduce friction be advised: traditional carries involving picking someone up bodily do not work well at all under combat conditions. If you are in doubt of this, some good training executed like your life actually depends on it while wearing full kit should illuminate the need for developing other, more rapid, rescue techniques. Only when you have moved the casualty to safety and out of the direct line of fire can you begin the third priority of work, treating the casualty, and then your treatments will be limited to stopping life-threatening hemorrhage…more.
PHTLS and TCCC in Partnership to Improve Casualty Care
by Dr. Norman McSwain and Dr. Frank Butler
In the mid-1990s, a Special Operations medical research project ledby Captain Frank Butler, a former SEAL and Director of Biomedical Research for the Naval Special Warfare Command at the time, conductedan analysis of how best to take the principles of trauma care andincorporate them into the combat environment. Th is project produceda paper entitled "Tactical Combat Casualty Care in Special Operations,"which was published as a supplement to the journal Military Medicine in
August 1996. Th is paper included a proposed set of prehospital trauma care guidelines customized for use on the battlefield…more -Link to this article only
note: Dr. Steve Giebner is a member of the Coalition for Tactical Medicine Board of Directors
Tactical Medicine —COMPETENCY-BASED GUIDELINES
Richard Bruce Schwartz, MD, John G. McManus, Jr., MD, MCR, John Croushorn, MD, Gina Piazza, DO, Phillip L. Coule, MD, Mark Gibbons, Glenn Bollard, MD, David Ledrick, MD, Paul Vecchio, E. Brooke Lerner, PhD
ABSTRACT:(Link to full text)
Background. Tactical emergency medical support (TEMS)is a rapidly growing area within the field of prehospital medicine. As TEMS has grown, multiple training programs have emerged. A review of the existing programs demonstrated a lack of competency-based education.
Objective. To develop educational competencies for TEMS as a first step toward enhancing accountability. Methods. As an initial attempt to establish accepted outcome-based competencies,
the National Tactical Officers Association (NTOA) convened a working group of subject matter experts.
Results. This working group drafted a competency-based educational matrix consisting of 18 educational domains. Each domain included competencies for four educational target audiences (operator, medic, team commander, and medical director). The matrix was presented to the American College of Emergency Physicians (ACEP) Tactical Emergency Medicine Section members. A modified Delphi technique was utilized for the NTOA and ACEP groups, which allowed for additional expert input and consensus development.
Conclusion. The resultant matrix can serve as the basic educational standard around which TEMS training organizations can design programs of study for the four target audiences. (full text)
Key words: tactical medicine; tactical combat casualty care; hemorrhage control
Army gets 1st Sikh enlisted in 30 years
FORT JACKSON, S.C. — The first Sikh to become an enlisted U.S. soldier in nearly three decades said Wednesday he's eager to move on to training as a combat medic and defend his new homeland on the battlefield.
"When the bullets begin flying, it doesn't concern anyone what religion you are. I bleed the same color," Spc. Simran Lamba, 26, said after his graduation ceremony from basic combat training.
Sikhism, a 500-year-old religion founded in India, requires its male followers to wear a turban and beard and keep their hair uncut. Army policies since 1984 had effectively prevented Sikhs from enlisting by barring those items. But Lamba was granted a rare exception because he has skills the Army wants — the Indian languages Hindi and Punjabi. (more)
__________________________________________________________________________________________

Program Offers Iraqi Doctors Hands-on Training With USD-C Partners
The two-week curriculum focuses on combat medic training, administrative databases, laboratory systems, radiology, dental procedures and medical supply.
BAGHDAD –According to World Health Organization, Iraq ranks among the bottom third of the world's countries in healthcare for its citizens.The U.S. Department of State Provincial Reconstruction Team – Baghdad, United States Division – Center, and the 547th Medical Company, 261st Multifunctional Medical Battalion, 807th Medical Brigade, United States Forces – Iraq, are working to help change that through "Over the Shoulder" training for newly graduated Iraqi doctors. (more)
__________________________________________________________________________________________
Military medics combine ultramodern and time-honored methods to save lives on the battlefield
By David Brown
Washington Post Staff Writer
Sunday, October 17, 2010; 1:14 AM
FORWARD OPERATING BASE WILSON — The first sign this isn't a routine pickup is the rhythmic right and left banking of the helicopter.
It's the kind of thing kids do on bikes to feel the thrill of heeling over. Only this is done to make the aircraft a less easy target.
At 6:09 p.m., Dustoff 57 has just left this base deep in Taliban-infiltrated Kandahar province, headed for a POI, or point of injury. On board are two pilots, a crew chief and a flight medic, as well as two litters for carrying the wounded and numerous black nylon bags stuffed with ultramodern medical gear and some of the oldest lifesaving tricks of the battlefield. (more)
__________________________________________________________________________________________
Hood nurses became combat medics amid rampage
By Angela K. Brown – The Associated Press
Posted : Wednesday Oct 20, 2010 6:12:03 EDT

FORT HOOD, Texas — Fort Hood nurses administering smallpox vaccines and doing medical tests for deploying soldiers suddenly became medics when their building turned into a combat zone during last year's shooting rampage.
They slipped on the floor covered with blood and bullets while rushing to help, nurses and other workers testified during a military hearing for the Army psychiatrist charged in the shootings. (more)
__________________________________________________________________________________________
Unmanned Casualty Evacuation
The U.S. Navy is expecting proposals from industry for groundbreaking operational support services, employing unmanned helicopters as 'Cargo-Unmanned Aerial Systems – C-UAS) in Afghanistan. Two companies are expected to compete for this service – Lockheed Martin-Kaman and Boeing. Boeing positions it's A160T Hummingbird rotary wing UAV as an unmanned cargo lifting platform. The A160T is likely to face a larger and tough competitor, the 'Unmanned K-MAX' from Lockheed Martin and Kaman. For the long term, dedicated platforms are being developed for such roles, as well as a new category of 'transformers' flying cars, developed under a new initiative embarked by DARPA. Following are some of the highlights of these new programs. (more)
__________________________________________________________________________________________
Chest Compression–Only CPR by Lay Rescuers and Survival From Out-of-Hospital Cardiac Arrest
Journal of American Medical Association- Bentley J. Bobrow, MD; Daniel W. Spaite, MD; Robert A. Berg, MD; Uwe Stolz, PhD, MPH; Arthur B. Sanders, MD; Karl B. Kern, MD; Tyler F. Vadeboncoeur, MD; Lani L. Clark, BS; John V. Gallagher, MD; J. Stephan Stapczynski, MD; Frank LoVecchio, DO; Terry J. Mullins, MBA; Will O. Humble, MPH; Gordon A. Ewy, MD
INTRODUCTION
Out-of-hospital cardiac arrest is a major public health problem, affecting approximately 300 000 individuals in the United States annually.1 Although survival rates vary considerably, overall survival is generally less than 10% among those in whom resuscitation is attempted.2 The provision of bystander cardiopulmonary resuscitation (CPR) significantly improves outcome3 but is generally performed in less than 30% of cases.2, 4
In 2005, because our evaluation of out-of-hospital cardiac arrest in Arizona revealed dismal outcomes, we established a statewide program aimed at improving survival. These efforts included changes in the approach to the care provided by both bystanders and emergency medical services (EMS) personnel5 and were based on the increasing evidence in favor of minimizing interruptions in chest compressions during CPR.6-10 This led to alterations in the resuscitative care provided by EMS personnel, termed minimally interrupted cardiac resuscitation (MICR).11-12 Simultaneously, we launched a statewide, multifaceted effort to encourage bystanders to use compression-only CPR (COCPR) because this approach is easier to teach, learn, remember, and perform than conventional CPR.13
In this study, we evaluated whether intentional, widespread public endorsement of COCPR for adult sudden cardiac arrest would be associated with an increased likelihood that lay rescuers would perform CPR and an increased likelihood of survival to hospital discharge compared with no bystander CPR and conventional CPR. (more)
__________________________________________________________________________________________
Study Released On ALS Crew Size
A new EMS depolyment study has been issued by a broad coalition in the scientific, firefighting, EMS and public-safety communities. The study shows that the size and configuration of an EMS first responder crew and an advanced life support (ALS) crew has a substantial effect on a fire department's ability to respond to calls for emergency medical service. (more)
Original NIST report: http://www.nist.gov/el/fire_research/residential-fire-report_042810.cfm
__________________________________________________________________________________________
Injuries to Law Enforcement Officers Shot Wearing Personal Body Armor: A 30-Year Review
The Police Chief - September 2011
By M. Jo McMullen, Senior Attending Staff Physician, Department of Emergency Medicine, Akron General Medical Center, Akron, Ohio; Professor of Clinical Emergency Medicine, Northeast Ohio Universities College of Medicine, Rootstown, Ohio; and Tactical Physician, Metro SWAT and Akron, Ohio, Police Department; and C. J. Williams, Research Coordinator, Department of Emergency Medicine, Akron General Medical Center, Akron, Ohio
Law enforcement administrators are expected to make decisions regarding requirements for personal body armor for their employees. Although cost and comfort are significant factors, the level of protection necessary to defeat the expected threat level must remain the primary consideration. The development of Kevlar by the DuPont Chemical Company in 1971 allowed the development of personal body armor that was light enough in weight for routine wear and yet strong enough to stop a .38-caliber lead bullet or a .22-caliber rifle round. The U.S. Department of Justice's National Institute of Justice (NIJ) Technology Assessment Program, now the National Law Enforcement and Corrections Technology Center (NLECTC), began a program of developing testing standards for this new technology. Many, if not most, law enforcement personnel are unaware of the background of that system. (more)
__________________________________________________________________________________________
9/11: nine years on
Terror threat to U.S. more complex, diverse, and difficult to detect
Published 13 September 2010, Homeland Security Newswire
A new report by the commissioners of the 9/11 Commission says that terrorism is increasingly taking on an American cast, reflected in the growth of homegrown threats and the movement of terrorists recruited from the United States to areas like the horn of Africa and Yemen; the report concludes that some of the most-feared types of attacks — such as those using nuclear or biological weapons — are now less likely, while smaller, more diffuse — and, hence, more difficult to detect — attacks are more likely; of particular worry: no agency in the U.S. government is charged with monitoring and stopping the radicalization and recruitment of Americans to terrorist ranks (more)
__________________________________________________________________________________________
Katrina's legacy: Rethinking medical disaster planning
By Kevin B. O'Reilly, amednews staff. Posted Sept. 6, 2010.
The storm served as a wake-up call, prompting physicians, hospitals and government officials to re-examine how to best deliver care in catastrophic conditions.
When Hurricane Katrina struck five years ago, killing nearly 2,000 people, demolishing the Gulf Coast and breaching New Orleans' levees, it highlighted the weaknesses of the country's medical disaster planning.
About 1,750 patients were stuck in 11 hospitals surrounded by as much as 20 feet of floodwater in New Orleans, according to the Louisiana Hospital Assn. Evacuating the hospitals by boat and helicopter took nearly a week. At least 140 hospital patients and nursing home residents died, according to a December 2008 study in Disaster Medicine and Public Health Preparedness. (more)
__________________________________________________________________________________________
Biennial Implementation Plan, The National Health Security Strategy of the United States of America
The NHSS defined national health security as follows: National health security is achieved when the Nation and its people are prepared for, protected from, respond effectively to, and are able to recover from incidents with potentially negative health consequences. The NHSS is designed to achieve two goals:
Build community resilience.
Strengthen and sustain health and emergency response systems more…
__________________________________________________________________________________________
Corps Adopts New Casualty Care Guidelines
Marines will now get more in-depth training on treating battlefield casualties with an update to the Tactical Combat Casualty Course.The revamp of the course's curriculum will provide Marines with more information on keeping a casualty breathing, stemming blood loss and treating eye injuries.The changes are summarized in the July 21 Marine administrative message 406/10, and are aimed at standardizing training, while going into a deeper level of detail in certain areas of casualty care.
As before, different levels of proficiency are expected and depend on the role Marines serve in their units. Most Marines will achieve a basic level, while others who are designated combat lifesavers will reach a higher proficiency level. Navy corpsmen will be expected to have the highest proficiency in the TCCC skills set and will continue to train Marines. (more)
Marine Times: By Gina Cavallaro Posted : Monday Aug 9, 2010 7:30:05 EDT
__________________________________________________________________________________________
Texas Health Research & Education Institute
Update on Tactical Medicine-Concepts and Controversies
Thursday, October 14, 2010, 7:30 a.m. – 4:00 p.m.
Non-Profit
Texas Health Presbyterian Hospital Dallas, Fogelson Forum Auditorium, 8200 Walnut Hill Lane, Dallas, TX 75231
Program Directors: Jeffrey S. Cain, M.D., Alan Frankfurt, M.D., Travis Hawkins, M.D., Wes Taylor, D.V.M.
Conference Description
This conference will address those new and innovative interventions, products and techniques whose implementation at the point of wounding (POW) will allow for a more stable and viable patient upon arrival at the tertiary facility and, hence, improved longterm
outcome. Though originally designed for the military theater, Tactical Combat Casualty Care (TCCC) concepts are rapidly being adopted within the civilian medical and law enforcement communities as they are asked to respond to terror incidents at
home. Columbine High School, Virginia Tech and terror incidents in Russia and India are only a few examples of the world in which we live. This conference is as relevant to law enforcement (local and federal) and medical first responders as it is to the Soldiers
and Marines on the battlefield. It is also relevant to physicians, nurses and other care providers, both civilian and military, who have a need for familiarity with current medical care techniques in the tactical environment. (brochure)
__________________________________________________________________________________________
Disaster 101: Preparing Students For A Scary Future
When classes resume in the fall, the University of Maryland University College will be offering several courses in understanding terrorism, including "Counterterrorism" and "Terrorism, Antiterrorism and Homeland Security." Utah Valley University in Orem is looking for an assistant professor of emergency services. Clarkson University in Potsdam, N.Y., advertises that its environmental engineering majors will be equipped to tackle such frightening issues as global warming, acid rain and pollution. (more)
__________________________________________________________________________________________
Resident Involvement in Civilian Tactical Emergency Medicine: Discussion
Article from The Journal of Emergency Medicine-Authors-Mario Luis Ramirez, MD, MPP; Corey M. Slovis, MD, FACEP, FAAEM
Maxim #1: TEMS is not "ATLS in the Field"
It would be easy to assume that as physicians specially trained in the field of emergency medicine, emergency medicine residents are already well versed in the actual "medical" components of TEMS. However, it is a naïve thought that just because we have run enough resuscitations, intubated enough patients, and put in enough chest tubes to be experts in advanced trauma life support (ATLS) and the management of critically ill patients, that we are fully prepared for medical emergencies in the tactical environment. (more)
__________________________________________________________________________________________
Article from Police Chief Magazine June 2010 (Bridging military and civilian medicine)
Saving Our Own: The Ultimate Officer Safety Program
Law enforcement is safer today than it was even as little as one decade ago. With strides in equipment, body armor, vehicle design, and safety tactics, to name a few, the profession has improved its ability to minimize officer injury and death. However, as the families of the more than 100 law enforcement professionals who died in the line of duty in 2009 will attest, the profession has not eliminated these risks altogether, and, hence, in this Year of Officer Safety at the IACP, it is imperative that officers be equipped with the knowledge and tools to mitigate and minimize the consequences of injuries when they occur. We can no longer afford to bury our heads and just strive for zero injuries. Until the profession achieves zero injuries, its members must prepare, and, to prepare, all must learn lifesaving skills. What has been limited historically to the tactical team medic or delegated to a civilian fire/rescue or EMS agency now must be delivered to the hands of each officer who has the potential for hostile contact. For this reason, the IACP presents the Saving Our Own (SOO) program and concept….more. Alexander L. Eastman and Jeffrey C. Metzger, "Saving Our Own: The Ultimate Officer Safety Program," The Police Chief 77 (June 2010): 18–20,http://www.nxtbook.com/nxtbooks/naylor/CPIM0610/#/18 (June 28, 2010).
__________________________________________________________________________________________
Secure our Schools Grant Open for Applications
School safety grants Law Enforcement, ready to go to school? The Secure Our Schools Grant Program is open for applications, and that means Law Enforcement Agencies such as yours can apply for funding that increases school safety. Secure Our Schools grant money can be put towards school safety and security resources and efforts such as:
Metal detectors, locks, lighting, and other deterrent measures
Security assessments
Security training of personnel and students
Coordination with local law enforcement
Any other measure that may provide a significant improvement in security Read more…
__________________________________________________________________________________________
Coalition for Tactical Medicine (CTM) Board of Directors Meets in San Antonio (05/16/2010)
Back-left to right – Richard A. "Doc" Clinchy, III Ph.D.-Board Member; Steve Giebner, MD, MPH-Board Secretary; John Croushorn, MD, FACEP-Board Treasurer; Ted Westmoreland-MEDMASH Moderator; Karl Plitt-Board Member
Front-left to right – Nelson Tang, M.D.-Board Member; Barbara Nicely-Executive Director; Jessica Perkins-Board Chair; Anne McKeague-Board Member; Corey Russ-Board Vice Chair (not shown) Dave Davis-Board Member
"The combined CTM board member skills and experience provide us with enormous industry insight and strength as well as invaluable non-profit leadership abilities" said board president Jessica Perkins. "The expertise brought to the table was apparent and the commitment to CTM, obvious. We know we have an enormous task ahead of us but I believe together we can achieve our mission," said Perkins. __________________________________________________________________________________________
State Homeland Security Program (SHSP)
Total Funding Available in FY 2010: $842 Million Purpose: This core assistance program provides funds to build capabilities at the state and local levels and to implement the goals and objectives included in state homeland security strategies and initiatives in their State Preparedness Report. Consistent with the Implementing Recommendations of the 9/11 Act of 2007 (Public Law 110-53) (9/11 Act), states are required to ensure that at least 25 percent of SHSP appropriated funds are dedicated towards law enforcement terrorism prevention-oriented planning, organization, training, exercise, and equipment activities, including those activities which support the development and operation of fusion centers…more ____________________________________________________________________________________________
Contact info@coalitiontacticalmedicine.org for more information
New Non-Profit Offers Scholarship Funds For Tactical Medical Training and Education
Wilmington, NC–Tuesday, April 6-As national threats grow the Coalition for Tactical Medicine (CTM) www.coalitiontacticalmedicine.org, a new, national non-profit will raise funds for scholarships to pay for tactical medical training and education for people who risk their lives daily. Local police, EMS, SWAT teams, and Soldiers will be able to apply for scholarship funding. In addition, doctors, nurses, school principals and other non-traditional personnel who would also benefit from having tactical medical skills may be eligible. CTM's Mission: Strengthen the lifesaving capabilities of tactical medical providers worldwide. Read more… #